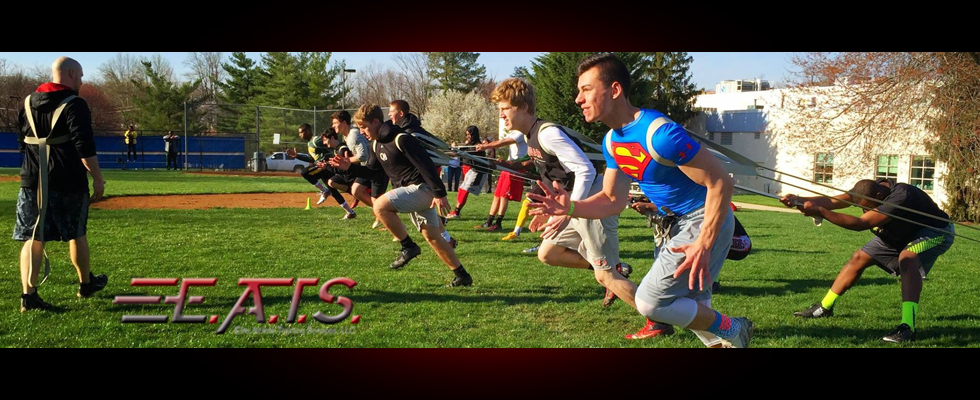 Elite High School Performance Training
High school sports are more competitive than ever. All varsity athletes train hard, but only the best train at an elite level. The first step is a one on one consultation with our training staff. During this free consultation an E.A.T.S. coach will conduct a movement screen to identify any muscular issues or injury risks and to identify your personal athletic goals.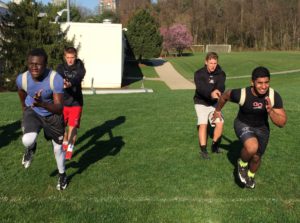 Your small group classes will focus on:
Advanced speed, agility and acceleration training
Strength development and explosiveness training
Sport specific conditioning
You can choose to participate in the follow  programs
Speed Agility and Conditioning (SAC)
Our Speed, Agility, and Conditioning (SAC) Class is a professionally designed and implemented training program specifically aimed to improve each athlete's Acceleration, Deceleration and Change of Direction skills, First Step Explosiveness, Linear Speed, Reaction Time (Visual and Auditory), Lateral Quickness, Strength Development, Physical and Mental Toughness, and Sport Specific Conditioning Level.
Strength Development Training
Our Strength Development training (Small Group) program adheres to our High Intensity Training (HIT) and Applied Functional Science (AFS) Philosophies and focus on the strengthening all of the major muscles of the body in a functional manor that insures Injury Prevention (Pre Habilitation) Muscular Balance and Performance Enhancement.
Strength Development Training at E.A.T.S. consists of two phases: Foundational Strength Development and Advanced Strength Development. In the first phase, your athlete will be introduced to fundamental loading patterns.
In the second phase, more advanced strength development exercises and overload principles are introduced, including weight lifting and plyometric exercises.
Program Benefits include Improved
Flexibility, Mobility and Core Strength
Strength, Power, Acceleration and Speed
Quickness & Agility
Sport Specific Conditioning Level
Sports Nutrition