Elite Athlete Training Services is the premiere athletic performance training company in the DC Metropolitan area. Since 1995 E.A.T.S. has been developing comprehensive training programs for male and female athletes of all ages and levels. Our Team Performance Training Programs are organized, supervised, professionally run athletic performance training camps designed to not only Increase Performance, but also Improve team unity and chemistry.
Our program is designed to meet the specific needs of an athlete for injury prevention and performance enhancement.
At E.A.T.S. we build "Athletic Warriors". These workouts will give you the strength, speed, agility, mental toughness, and metabolic conditioning to compete at the highest level and emerge Victorious!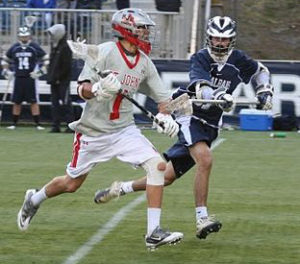 Our Training Programs Will Improve:
Muscular Strength to Decrease Injury Potential & Increase Power Output
First Step Explosion to "get to the ball" Quickly
Agility to Stop and Change Direction Quickly
Linear Acceleration for Break Away Speed
Dynamic Flexibility & Mobility
Reaction Time (Visual and Auditory)
Lateral Quickness
Physical and Mental Toughness
Sport Specific Metabolic Conditioning Level
E.A.T.S Performance Consultant Package
If you need an expert to help develop your training plan, consider hiring our professional performance coaches to consult with you on your pre-season strength and conditioning program. Our coaches will design a program specific to your team's needs and train you and your staff to implement our systems.
Basic Team Package:
PDF coach and athlete manual
Exercise description videos
Elite Team Package:
PDF coach and athlete manual
Exercise description videos
3 Coach training sessions