Elite Athlete Training Services is the premiere athletic performance training company in the DC Metropolitan area. Since 1995 E.A.T.S. has been developing comprehensive training programs for male and female athletes of all ages and levels. Our Team Performance Training Programs are organized, supervised, professionally run athletic performance training camps designed to not only Increase Performance, but also Improve team unity and chemistry.
Our program is designed to meet the specific needs of an athlete for injury prevention and performance enhancement.
At E.A.T.S. we build "Athletic Warriors". These workouts will give you the strength, speed, agility, mental toughness, and metabolic conditioning to compete at the highest level and emerge Victorious!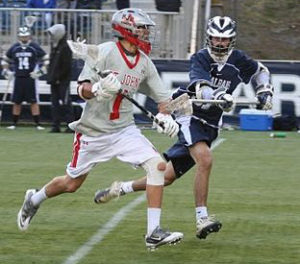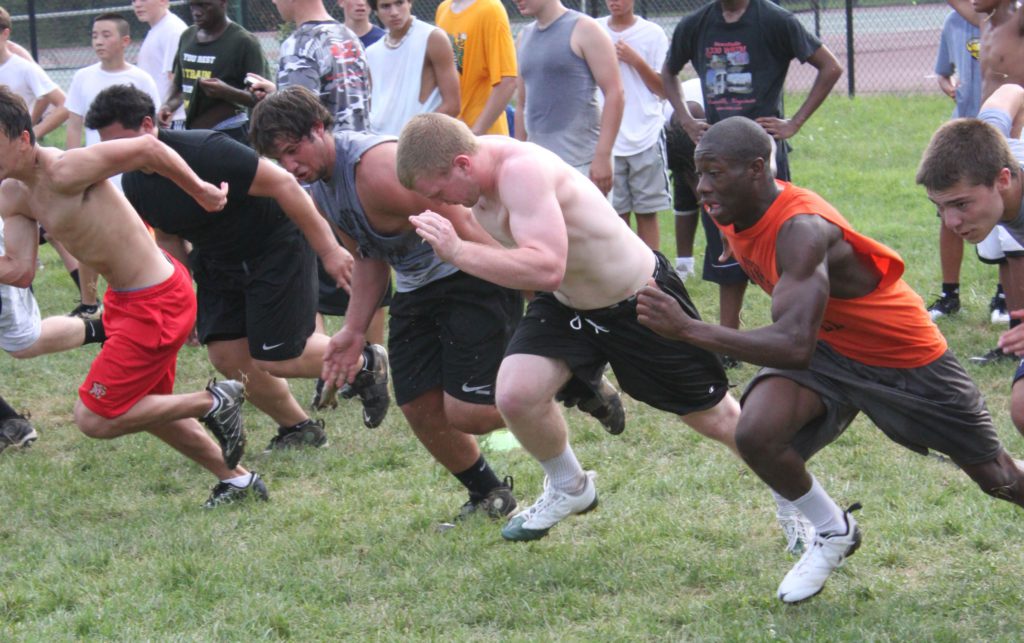 Our Training Programs Will Improve:
Muscular Strength to Decrease Injury Potential & Increase Power Output
First Step Explosion to "get to the ball" Quickly
Agility to Stop and Change Direction Quickly
Linear Acceleration for Break Away Speed
Dynamic Flexibility & Mobility
Reaction Time (Visual and Auditory)
Lateral Quickness
Physical and Mental Toughness
Sport Specific Metabolic Conditioning Level
Team Performance Programs

TEAM RATES
Less than 20 Athletes

21-40 Athletes

41-80 Athletes

81+ Athletes

$180 a Session

$240 a Session

$300 a Session

$360 a Session
E.A.T.S Performance Consultant Package
If you need an expert to help develop your training plan, consider hiring our professional performance coaches to consult with you on your pre-season strength and conditioning program. Our coaches will design a program specific to your team's needs and train you and your staff to implement our systems.
Basic Team Package:
PDF coach and athlete manual
Exercise description videos
Basic Team Package: $500
Elite Team Package:
PDF coach and athlete manual
Exercise description videos
3 Coach training sessions
Elite Team Package: $1000
Ryan Hines
The E.A.T.S. Team provided our players with the highest level of training that prepared them physically and mentally for the season. Because of the work the E.A.T.S staff provided we entered the season ready to go and were able to spend more time coaching fundamentals and team rather than conditioning. More importantly than conditioning our player's bodies the E.A.T.S. staff conditioned tem mentality as well. Always preaching the "Never be Satisfied" motto, our players bought into this and it carried them to Ravens Stadium and the 2010 4A State Championship! A big part of our success is owed to Colin Quay and the E.A.T.S. staff that worked with our players this summer.
Ryan Hines, Head Varsity Football Coach
Urbana High School "Hawks"
Al Thomas
For the past several years many of our players have been involved in individual training with E.A.T.S. In addition E.A.T.S. has organized and coached team workouts two nights a week throughout the summer. We believe this has been a significant reason for our team success which this year included a 14 – 0 record and the 4A 2008 State Championship. I recommend that all coaches and players get involved with the E.A.T.S. year round program, and I believe you will be happy with your team's progress.
Al Thomas, Former Head Varsity Football Coach
Sherwood High School "Stormin' Warriors"
Eric Wallich
If you are looking for high intensity training for your athletes, 'Elite Athlete Training Systems' is the best company around. I have been working with them for the past 10 years and I've watched them inspire and challenge my athletes and push them to levels of excellence that they didn't even know they could achieve. To get maximal increases in strength and athletic development E.A.T.S. is a great resource to use.
Eric Wallich, Head Varsity Football Coach
Damascus High School "Swarming Hornets"
Dean Swink
The gains our players made were astounding. E.A.T.S. not only gave our team a physical advantage… it gave our team a huge mental advantage as well. Our players believed they could now physically dominate the fourth quarter.
Dean Swink, Former Head Coach
Whitman High School Varsity Football Team