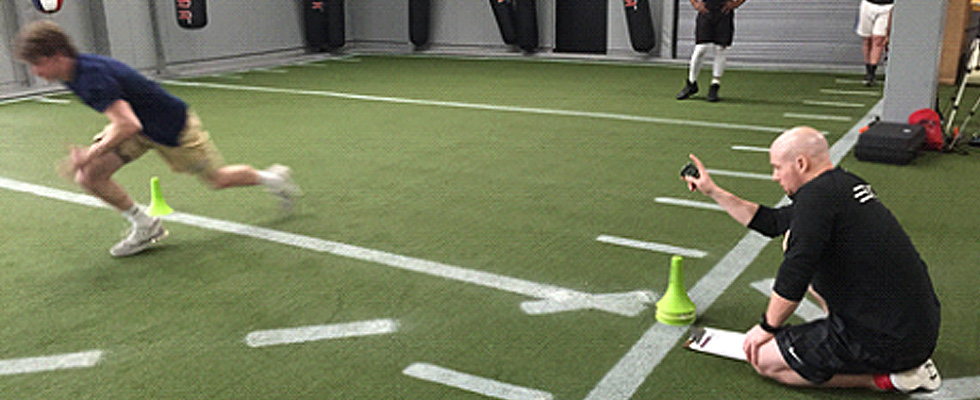 Sports Performance Testing
We offer the DC Metropolitan area's premier athletic performance training program for junior high, high school and college athletes. Our program is designed to meet the specific needs of an athlete for injury prevention and performance enhancement. Most athletes are not Olympic lifters, bodybuilders, or track athletes, so they shouldn't train like them! There is a huge difference between being fit and being in sports specific shape.
The Movement Screen
The E.A.T.S. Movement Screen consists of 8 Foundational Movements and 7 accessory movements. This assessment process will enable us to identify any movement dysfunctions, mobility limitations, existing injuries, and areas of potential future injuries. This screen will also serve as a placement test to identify which program and level of training is appropriate for our clients to start with.
Sports Performance Testing
Are you preparing for a specific event, combine or showcase? If so Our Professional Performance Coaches can provide baseline testing and design a training program to ensure you maximize your performance in these events. These tests include but are not limited to Vertical, Lead Step and Broad Jump, 10yd ,20yd, 40yd and 60yd Dash, Pro Agility Shuttle, L-Drill, Bench Press and Power Ball Toss

We offer more than just SPARQ testing. We can run Combine testing for all sports and levels to assess the various athletic strengths and weaknesses of the athletes so as to better prescribe appropriate training to address each athletes athletic needs.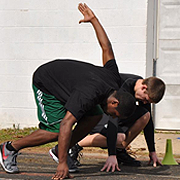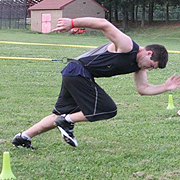 An official Nike/SPARQ training company
E.A.T.S. is an official member of the SPARQ Trainers Network  and is one of the only training companies in the DC metropolitan area that can provide  SPARQ testing and training for you and your team! 
Contact us today for a FREE quote on test pricing!
Get to know the SPARQ program
The SPARQ program focuses on the testing and training of athletes to develop the five building blocks of superior athleticism: Speed, power, agility, reaction, and quickness.The SPARQ rating is a powerful tool for measuring overall athleticism. The results of simple athletic tests are combined into a single score, which shows athletes and their coaches exactly how they compare to their competition on a national level and where they can improve their athletic performance through training.