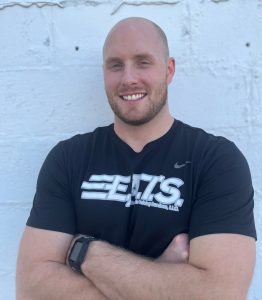 Tyler Ackerman

Head Performance Coach, Woodbine

About Tyler Ackerman
Tyler started with EATS in August of 2018. Tyler is the Head Performance Coach at our Woodbine location in The Performance Barn. Tyler has coached in multiple performance facilities around Pennsylvania and Maryland working with professional, college and high school athletes.
Tyler graduated from Penn State University in 2012 with his bachelor's degree in Kinesiology.
Tyler holds certifications as a Certified Strength and Conditioning Specialist (CSCS) from the National Strength and Conditioning Association, he is a Certified Speed and Agility Coach, USAW-L2 Olympic Weightlifting Coach and is an Advanced Olympic weightlifting coach through Totten Training Systems
Tyler found his passion for strength training through playing sports all his life. After college, Tyler competed in the 96kg weight class for Olympic weightlifting from 2014-2017.